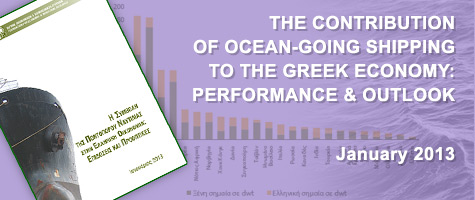 Financial Data of Oil and Oil Products for 2013
This study attempts to assess and evaluate the trend in 2013 according to the available financial data about the companies members of SEEPE. Apart from the basic financial data the study analyses the profitability indicators for every company of the sample and for the whole industry. Additionally presents the financial data and the profitability indicators for the period 2000-2013....
Read more...
The pharmaceutical market in Greece: Facts and figures 2013
The objective of study is to document and analyze current market trends in the pharmaceutical field, while focusing on the factors that affect the structure and function of the industry in a continuously changing environment....
Read more...
The Refining Sector in Greece : Contribution to the Economy and Prospects
The study examines the contribution of oil refining industry in the Greek economy and assesses its prospects. It also assesses the way in which the institutional framework governing the sector affects its competitiveness and makes recommendations to ensure the sustainability of the industry in the competitive environment of energy markets....
Read more...
About Ι.Ο.Β.Ε.
The Foundation for Economic & Industrial Research (IOBE) is a private, non-profit, public-benefit research organisation.
| | | |
| --- | --- | --- |
| | It was established in 1975 with the dual purpose of promoting research on current problems and prospects of the Greek economy and its sectors and of generating reliable info... Read More | |
Press Office
On Thursday 25 September 2014 the Hilton Athens Hotel (Thalia II hall) will host the press conference for the presentation of the report entitled as "Evaluation of the current taxation regime for tobacco products in Gre...


Next report of Business and Consumer Surveys concerning September results, will be released on October 2, 2014...


More announcements...